As Southern California is recovering from a mini heatwave this past weekend it reminded me of all those urban swimming pools that have been popping up across Europe over the past few years. They remind me in a way of the
swimming holes
in the abandoned mining quarries that are throughout the East Coast in the Appalachian Mountains. Except these are so much more elegant, designed and just flat out cooler than swimming in a giant hole that has some rusting tractors at the bottom. Take a look at some of these "swimming holes" via
Architonic
.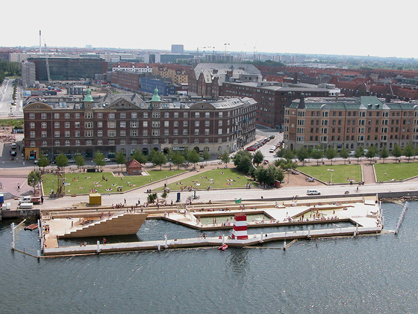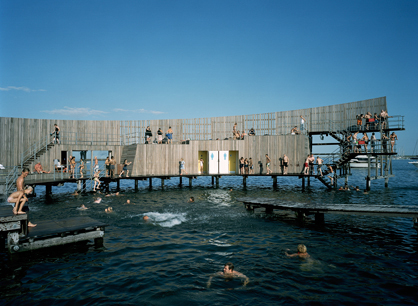 Kastrup Sea Bath in Copenhagen, by the swedish White Architects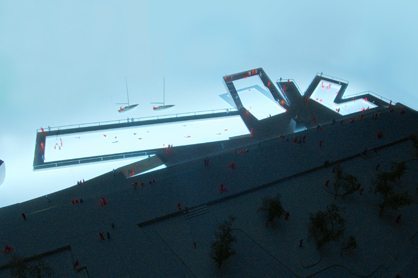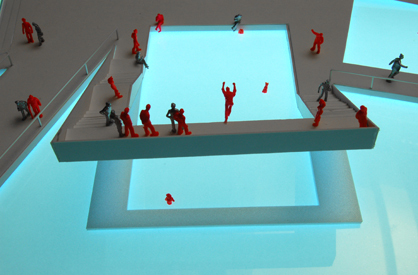 Now what if you want all the perks of swimming in a natural or pseudo-natural water but have an old boring concrete pool in your backyard? Well there is still hope for you to convert your pool into a living biological pond that's safe for you and easy on the environment. Check out what some designers are doing in Australia and the UK. I'm actually surprised this hasn't caught on fast in Southern California, the land of tract pools.
San Fernando Valley, Los Angeles CA via bing maps
I remember when these natural pools first were coming out several years ago the designs weren't too impressive. However the technology and the design concepts seem to be progressing and there are some really great natural pools out there.
In general these natural pools provide all the great amenities of a regular pool without having to use chlorine to treat the water. Chlorine is a toxic chemical and has been found to cause severe asthma in children as well as several other skin and health problems including breast cancer. It might be a little harder diving for those rings at the bottom of the pool but it might just be worth it. Conventional pools vs. natural pools are similar in construction cost while the maintenance on a natural pool is much lower. Also, natural pools heat themselves due to the biological regeneration zone that acts as a passive solar collector.